Hectic schedules, late night sleeps and unrestricted screen time can leave your under eye area dark, puffy and dehydrated. Say no those tired puffy eyes and add some nourishment to your under eye area with some of the best under eye roll in the market that can prove beneficial in the long run.
Here is a list of our top 11 under eye roll-ons in the Indian market that will not only nourish your under eye area but also regulate the blood flow hence improving under eye health.
1) The Moms Co. Natural Vita Rich Under Eye Cream with Cooling Massage Roller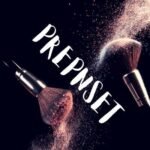 Enriched with Chia seed, Coffee oil and vitamins, this eye cream by Moms Co. is an effective remedy for dark circles, puffiness and fine lines. Not only did this under eye roller regulate the blood flow but also soothes the skin.
2) Garnier Skin Naturals White Complete Eye Roll-On
Another top selling under eye roll-on infused with the goodness of caffeine and pro-vitamins that helps to lighten and brighten the under eye area by reducing puffiness, dark circles and fine lines. The roller is safe to use under and around the eyes.
3) Oriental Botanics Aloe Vera, Green Tea & Cucumber Eye Radiance Under Eye Gel Roll
Prevent wrinkles, dark circles, inflammation and puffy eyes bags with the goodness of aloe vera, green tea and cucumber. This eye roll-on is free from Parabens, SLS/SLES and is a cruelty free product.
4) Garnier Skin Renew Anti-Dark Circle Eye Roller
An instant dark circle corrector that is infused with the goodness of caffeine. The eye roller comes with a sheer tint to it that helps to lighten and brighten the under eye area in no time.
5) L'Oreal Paris Men's Expert Hydra-Energetic Ice Cold Eye Roller
A refreshing under eye roll on curated to target signs of fatigue. It's lightweight formula gets absorbed into the skin in no time relieving the under eye area.
6) NaKi Organics Australia Australian Organic Under Eye Roll-on Oil
An effective under eye roll-on with 100% organic Australian ingredients that acts on concerned areas to diminish dark circles, fine lines and wrinkles give a youthful under eye appearance.
7) Thalgo Collagen Eye Roll-On
Infused with marine collagen and caffeine, the roll-on adds vitality to the under eye area. The under eye roll on is designed to massage and sooth the under eye area. It helps to diminish the dark circles and fights the signs of ageing.
8) Tuzba Naturals Organic Eyes Tea Under Eye Roll
Enriched with coffee, mint tea, almond oil and jojoba oil, this all natural under eye roll-on from Tuzba is a must have for those who are inclined towards organic products. This under eye roll on is non-greasy and gives a soothing effect to the skin by fighting dark circles, fine lines and wrinkles.
9) Juicy Chemistry 100% Organic Prickly Pear, Chia & Tamanu Eye Roll On
Rich in antioxidants this cruelty free is a top choice for those who love organic products. The serum of this under eye roll on helps to reduce dark circles, puffy eyes, hydrates and moisturizes the under eye area.
9) Cheryl's Cosmeceuticals I-Brite Under Eye Roll On
A unique under eye roll on formulated to deal with the dark circles, fine lines and puffiness. The product is loaded with antioxidants and helps to lighten and brighten the under eye area.
10) Bolditech Mini Beauty Eye Massager Patch Plus
A mini massager that regulates the blood flow  and enhances the under eye health by reducing signs of ageing and dark circles. The under eye roll on is battery operated and works great in relieving the under eye area.
Do take good care of your eyes. They let you see this beautiful world all day long. Don't forget to share your experience after using your best under eye roll on. Feel free to share which under eye roll-on would you prefer and why.